Spider 2500 Mini Scissor Lift
Click on the video below to watch the Spider Lift used to assist in performing a difficult diff change on a W204 Mercedes.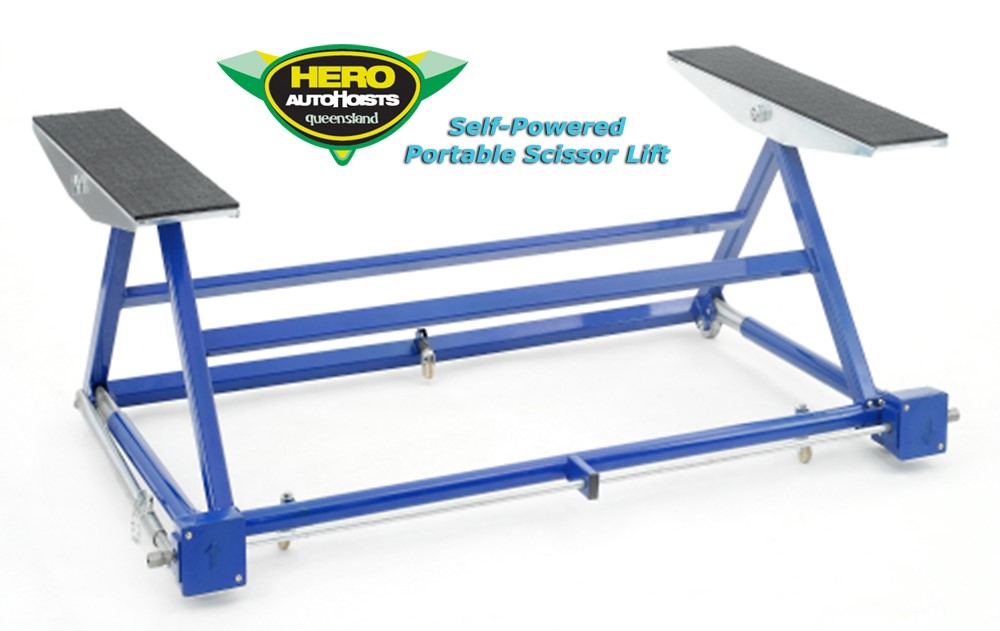 – For that home garage project
– For the track
– For the commercial garage or tyre shop
– For detailers, panel beaters, spray painters
– For car dealers & display cars
– Totally Portable – 1 Person Can Lift It, Take It Anywhere
– Folds Flat To Store Up Against The Wall
– Self Powered – Or Goes Up And Down With A Drill
– Lift The Front End, The Back End Or All 4 Wheels Off The Ground
– Adjustable Width To Cater For Most Cars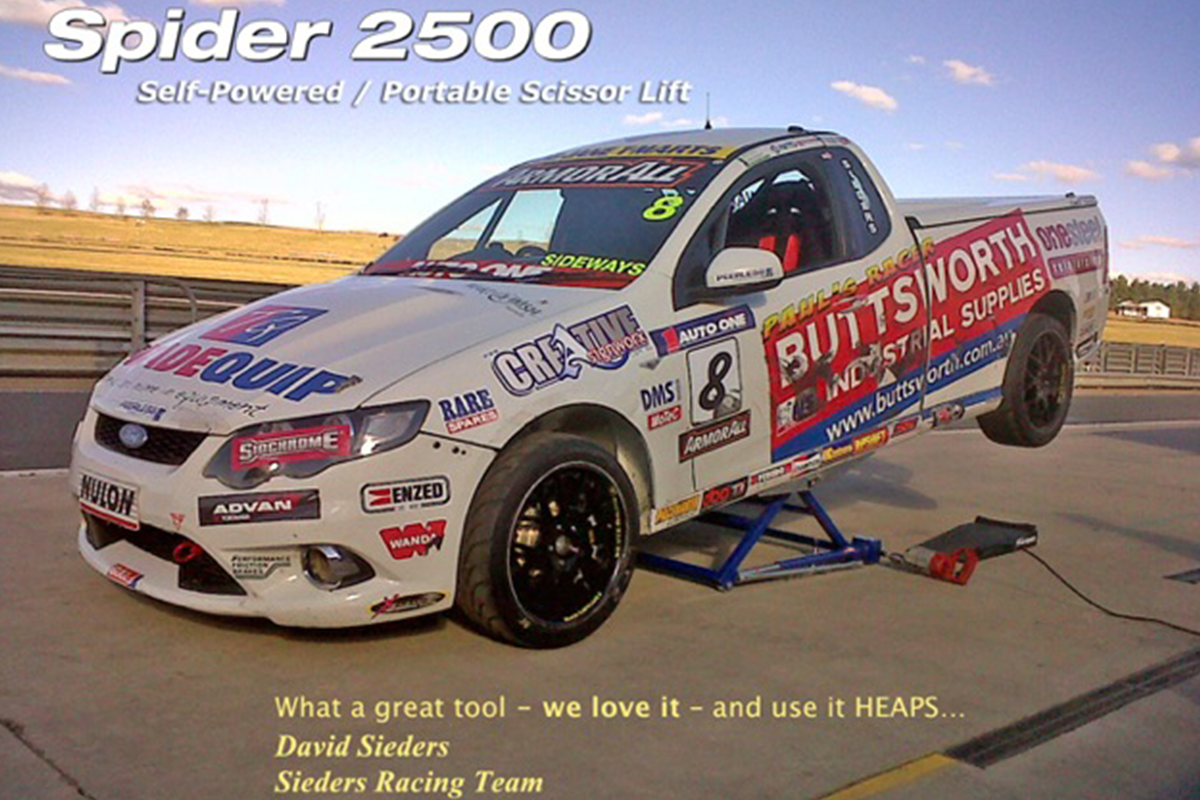 Overview
The Spider 2500 adopts a worm gear structure. Unlike conventional hydraulic models, it applies leverage using bevel gears, worm gears and shafts to transmit power so that it is safe to use.
It can be operated with the supplied hand crank or any HIGH TORQUE/LOW SPEED drill and it offers a wide range of uses.

Weight in its box: 57.5kg + skid/pallet: 12kg = 70kg all up to freight
Shipping Size with skid: 170cm x 140cm x 24cm
Drill to Purchase: OZITO Spade Handle Drill 1060KW low RPM 0-500 in low gear – $100 from Bunning's
You MUST use a low-speed / high-torque drill otherwise damage to the internal worm gears will result.(Any existing concrete mixer drill sitting in your shed will do. No impact drills or rattle guns).
The Spider Lift works with most standard vehicles, but we can't guarantee it will fit ALL vehicles. So we advise that prior to purchasing your Spider Lift you should ensure it fits your vehicles lifting points
The Spider lifts most vehicles from their sills, however your vehicle may have different lifting points. Following is the Spiders lifting width specifications. You should compare this to your vehicles pick up points: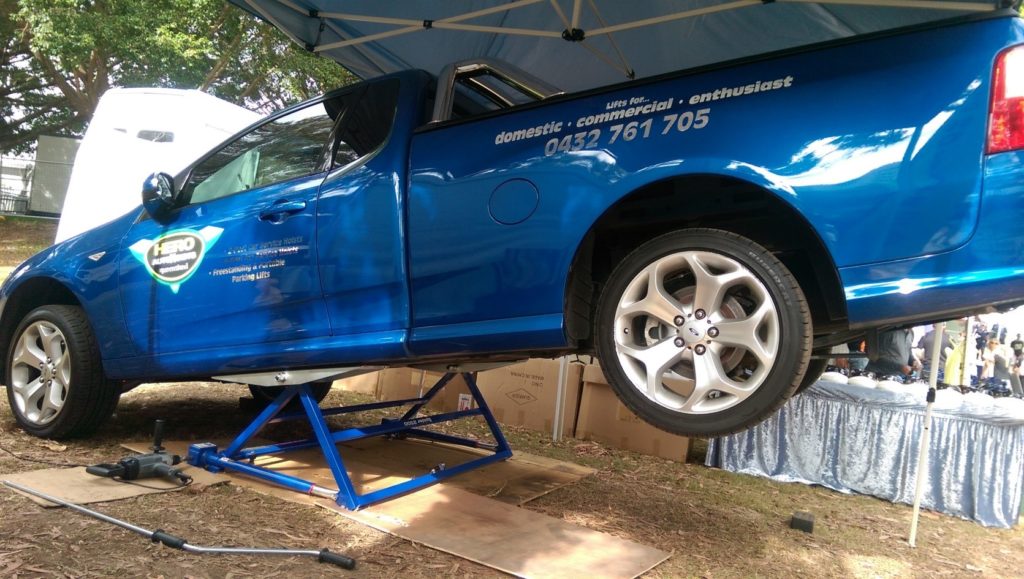 Features
– 2.5T lift capacity, in-house factory tested to over 3.oT and tested to Australian Standards up to 1800kg for static support and deformation
– Manual hand crank and elbow fitting, safety lock pin, drill not supplied
– Easy to transport with 3 added rotatable wheels
– Over-extension preventer for added safety
– Folds flat to 115mm for low slung vehicle sand easy storage
Specifications
Lifting capacity: 2.5T
Maximum lift height: 540mm
Minimum height when flat: 115mm
Platform lengths: 800mm
Platform widths: 180mm
Size: 163 x 129 x 11.5 cm
Weight: 57kg
Warranty: One Year