Residential and Commercial Parking Bay Lifts
– Single unit or multiple stacked units
– Residential or Commercial
– Key operated
– Fully electronic
– Built in safety devices
– Easy to use
– The only answer where space is limited
Overview
Lift King can make to order a range of fully electronic parking bay hoists to suit any demand for both residential and commercial installations.
These days where space is at a premium and with most existing and planned inner city fringe dwellings having limited parking space for only one vehicle per unit, the Bay Parking Hoist is the only answer!
Quickly and effortlessly park, raise and store one vehicle on top of the other, and when you're ready to go it's just a press of a button to lower the lift to access the vehicle above to then drive out.
These hoists are highly engineered, and as every application is unique, they are made to order and costed individually, including delivery, installation and maintenance plans if required.
Please let us know of your parking space requirements and we can provide further information with a suitable parking solution for any application…
– UNITS & APARTMENTS
– TOWNHOUSES
– OFFICE BLOCKS
– COMMERCIAL PARKING STATIONS
– AIRPORTS
– SPORTS & ENTERTAINMENT COMPLEXES
Hydro Park 1127 – Single Bay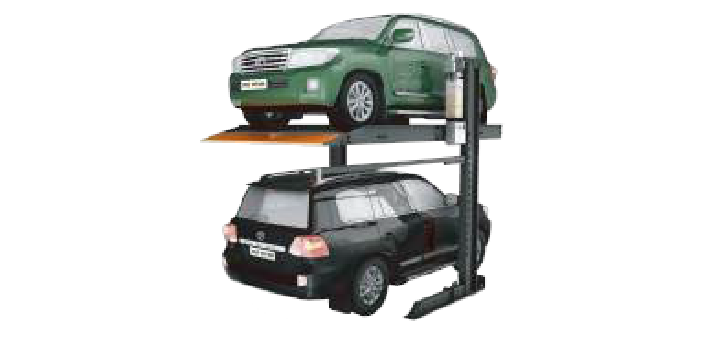 Hydro Park – Multiple Bay
FP-VRC (Vertical Reciprocating Conveyor) Mezzanine Level Lifts
Commercial Multiple/High Rise Parking Bay Solutions