Lift King LK-SP25 Single Post Portable Service Hoist
Overview
The Lift King LK-125 Portable Single Post Service Hoist is extremely versatile as it can perform all the vehicle servicing jobs of a standard 2-post hoist but with the added benefits of being easily and quickly moved by one operator and it only takes up a small amount of workshop space.
The incorporated trolley jack means that when your workshop is full, you can move the hoist outside to work on your vehicles. And when you are finished with it, you can easily roll it away to a corner for storage.
It's extra heavy-duty construction and sturdy base make it a very safe and stable hoist to use, and it's Australian Certified to comply with commercial workshop requirements.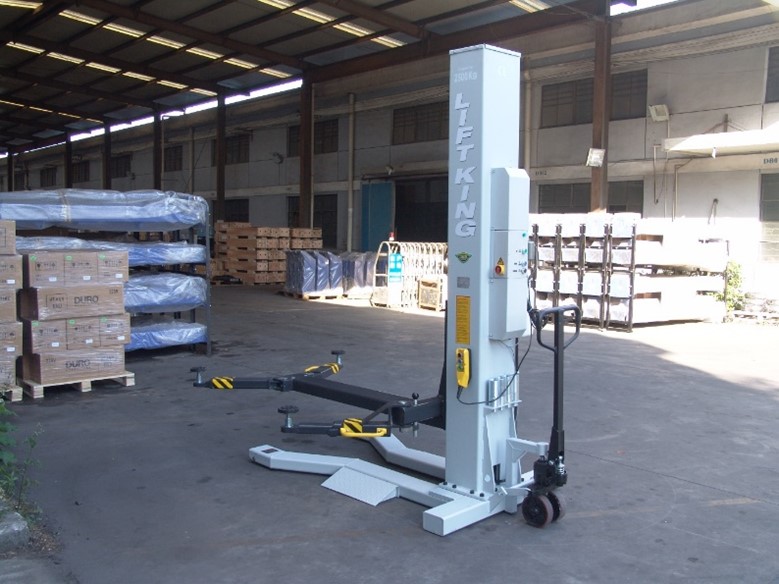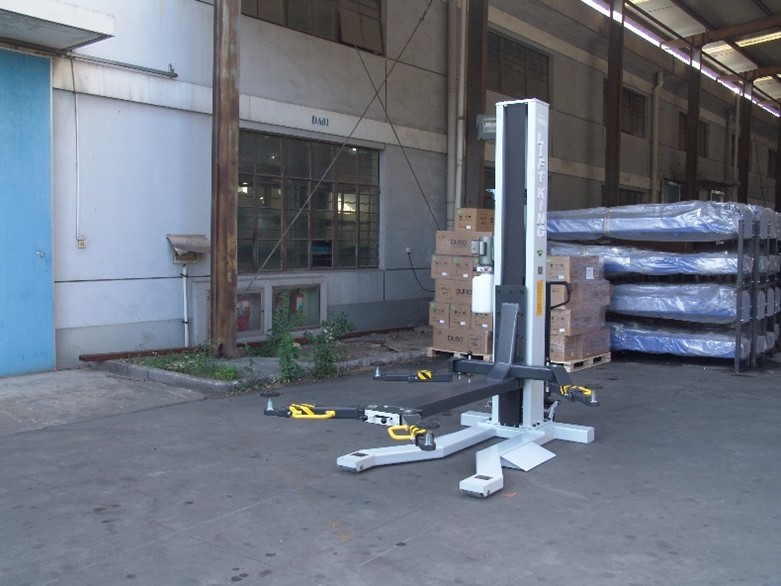 Features
Portable freestanding design with strong nylon wheels
Space saving single post design
Electro-hydraulic control Powerpack, 1 hand push button operation
240V single-phase portable power
Electro-magnetic safety lock release
Mechanical safety locks device prevents accidental lowering
Single hydraulic cylinder with extra heavy duty leaf chain
Fully adjustable front and rear arms can extend and swivel to suit any vehicles lifting points
Over load safety valve, lowering speed control valve and hydraulic circuit break valve incorporated for added safety
Adjustable 2-stage screw-up pads and drop-in stackable height adaptors in 3 sizes
High quality export standard aluminium motor shell power unit
Foot protectors on all arms and inside post chain cover
Two detachable ramps beside the base plate for easy drive through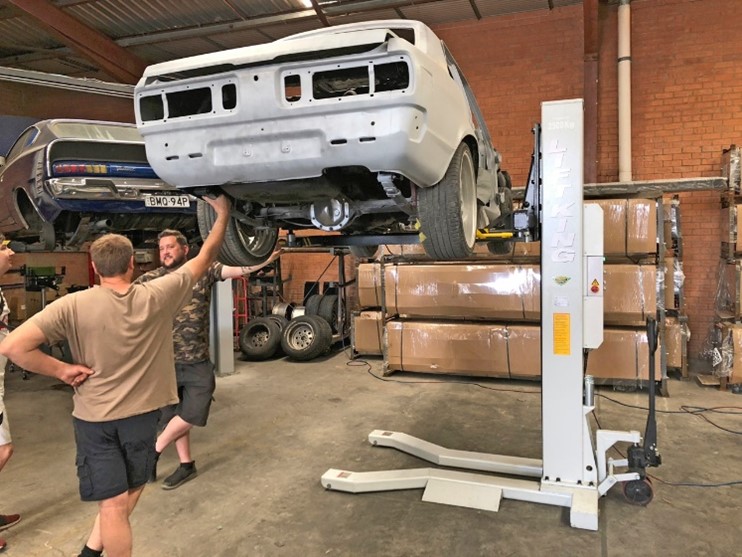 Specifications
Lifting capacity: 2.5T
Lifting height: 1845mm
Minimum height: 100mm
Post height: 2600mm
Overall width: 2122mm
Overall length : 2577mm
Front arm extension:1057mm – 1983mm
Rear arm extension: 800mm – 2122mm
Lifting time: max 53 seconds (load dependent)
Gross Weight: 775kg
Warranty : Structural Warranty: 5-year, Parts Warranty: 1-Year
Suggested optional extras:
Wired remote controller $100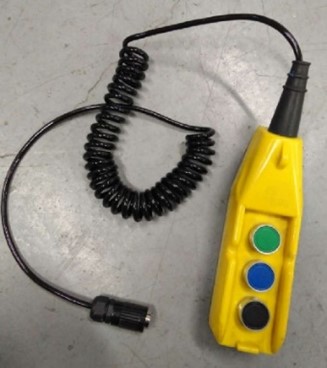 Under car safety stands $140
Small vehicle ATV/UTV adapter kit $395