Lift King LK-07 High Rise Scissor Lift - Surface Mount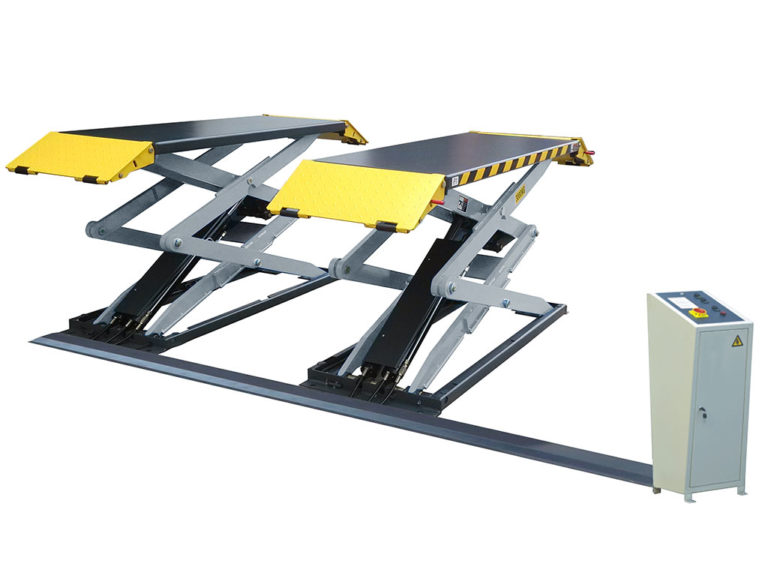 Lift King LK-07 is a full rise scissor lift with a low profile and high lift capacity.
– 3000kg lift capacity
– Full 2000mm lift height
– Low 115mm minimum height clearance
– Electric over hydraulic operating system, NO AIR NEEDED!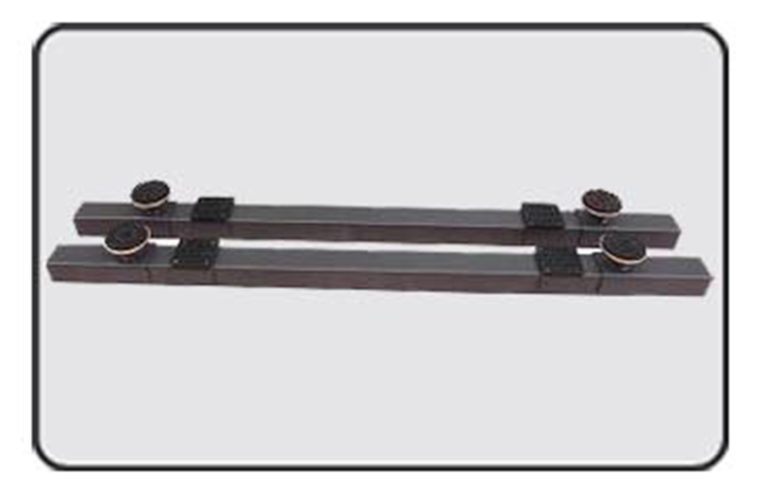 Optional Extra Leveling Bar Kit for the wider heavier vehicle – $320.00 incl. GST
Overview
Both the commercial work shop and home garage will find the Lift King LK-07 the perfect tool for general auto service and tyre work as it gives uninterrupted access to all parts of the vehicle at a comfortable full standing working height.
The LK-07 has been constructed to a very high standard using superior mechanical and electrical components. It has passed strict EC type examinations and Australian Certification, so it's built tough to last!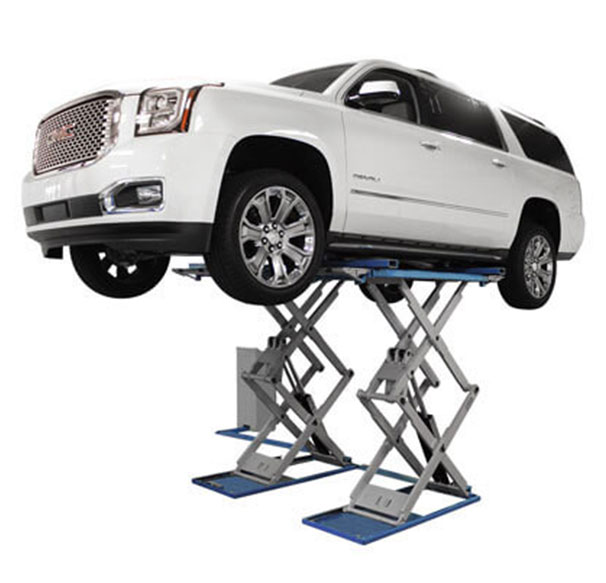 Features
– International CE Certified and Australian Certified for Work Cover
– Surface mounted design for easy drive on entry
– Hydraulic safety locks automatically engage when lifting
– Electronic release safety lock release system, not mechanical. NO AIR NEEDED!
– Heavy duty dual hydraulic cylinders to each platform ensures perfectly synchronized lifting between ramps
– Hydraulic cylinders are covered for protection
– Hydraulic equalization for easy uninterrupted access between ramps
– Electro-hydraulic power system with either 240V single-phase or 415V three- phase power box
– Extendable drive-on platforms can be fixed flat to platforms for longer wheel base vehicles
– High 2000mm lift and low 115mm minimum height
– Automatic safety stop device at 300mm with 2 lowering buttons needed to be pushed to continue lowering from 300mm with audible safety alarm
– Optional extra Leveling Bar Kit available for added stability with wider vehicles
– Full set of rubber lift pads included
– Non-slip checker plate finish
– Lubricating bushes and nipples
– Warranty: 5-Year Structural & 1-Year Parts
Specifications
– Lifting capacity: 3.0T
– Lift height: 2000mm
– Minimum height: 115mm
– Platform length: 1608mm
– Platform length with drive-on ramps extended: 2028mm
– Total width: 2030mm
– Width between inside of platforms: 750mm
– Platform width: 600mm
– Lifting time: 40 seconds
– Power Supply: 3HP 240V/415V
– Overall Weight : 866kg