Lift King 9H "HIGH LIFT" 4-Post 4.0T Portable
✓  Higher lift / increased under platform clearance
✓   Upgraded light weight alloy approach ramps and 2.0T rolling jacking tray as standard equipment
Instantly "doubles" your garage space and allows you to safely store and work on your prized possession!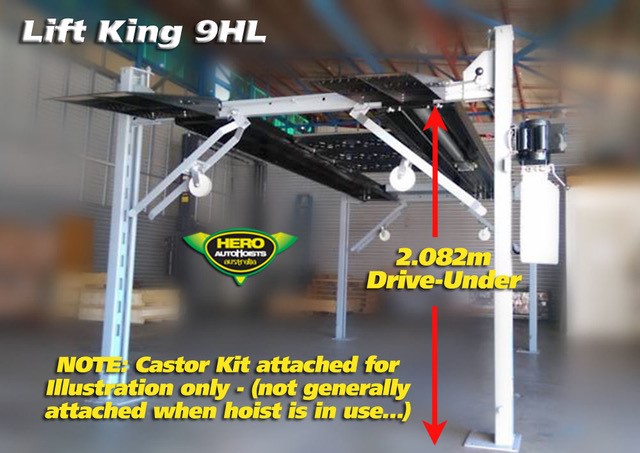 Overview
Lift King 9H is our "high lift" portable 4.0T parking auto hoist for the domestic market.
It is designed to accommodate standard sedans and 4WD's above and SUV's, 4WD's, boats or anything taller under the platform with its higher 2098mm clearance (above top lock) and 2082mm clearance (on top lock). And it is designed to be left "free standing" and portable so you can move it anywhere, any time around your workshop.
This 4-post car hoists incorporates a rolling 2.0T jacking tray that can be used to lift your vehicles wheels off the platforms when used with a bottle jack or car jack, however, if you want the "real thing" then go for our rolling manual or pneumatic jacking beam as an optional extra. This hoist also includes the light-weight alloy removable approach ramps, so you won't break your back lifting them on and off.
2.0T rolling jacking tray
Light weight removable alloy approach ramps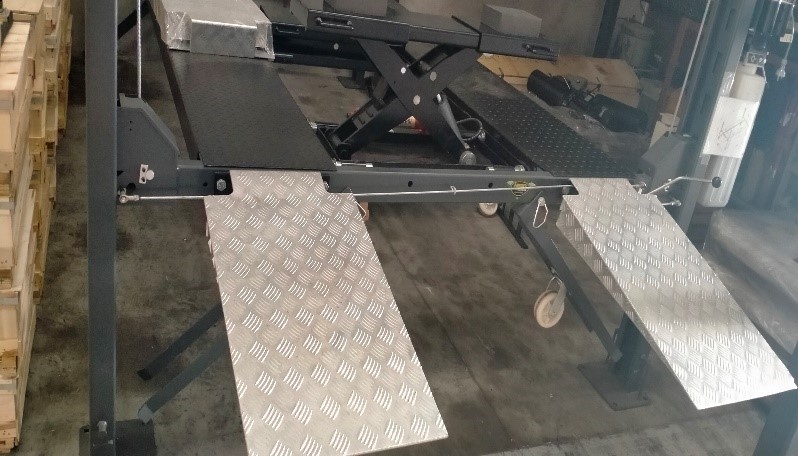 Features
Higher lift : 2098mm max height 2082 max height on top lock
Castor kit for portability keeps the hoist free standing (dyno bolts supplied for fixed option)
3 x plastic drip trays to protect the car below the platform
2.0T rolling jacking tray which can be used for wheel removal with a bottle jack or car jack. Other uses are a sliding tool tray or oil drip tray.
Slave platform can be adjusted to accommodate various width vehicles
Light weight alloy removable approach ramps are half the weight of the standard steel ramps, saving your back when lifting on and off.
Single heavy duty hydraulic ram safely concealed under the platform
Front/rear removable stop plates
Drive-on drive off capability for convenience
Built in anti-burst valve fin the ram cylinder for safety
Box section reinforced platforms ensures no deformation of platforms under load
Safety locks in each post with secondary anti-cable break lock for added security
Single point manual safety lock system – simple and reliable – locks every 150mm
240v single-phase or 415V three-phase option ($60 extra) checker plate finish
Smart looking powder coated two-tone Gunmetal Grey posts with black platforms.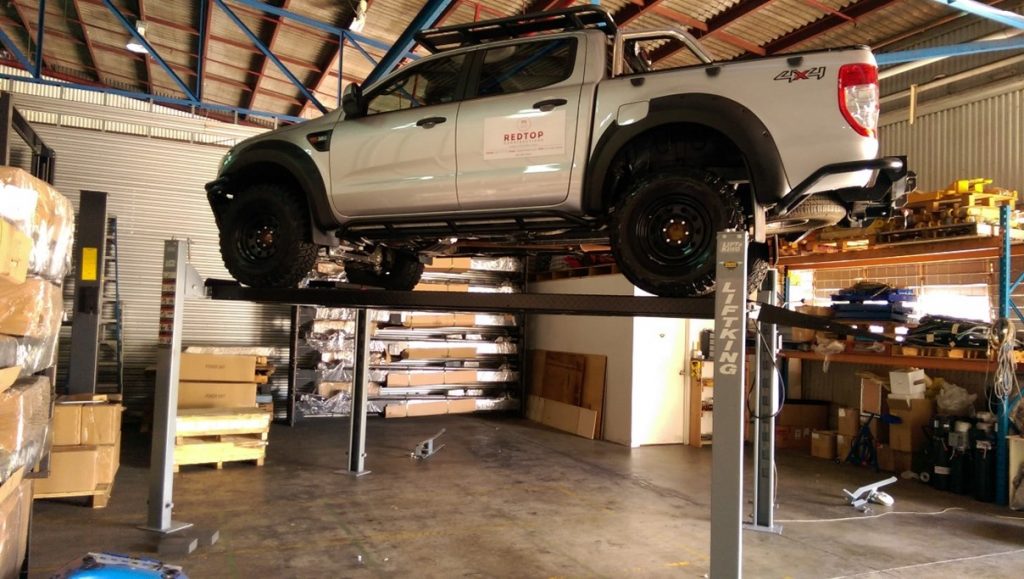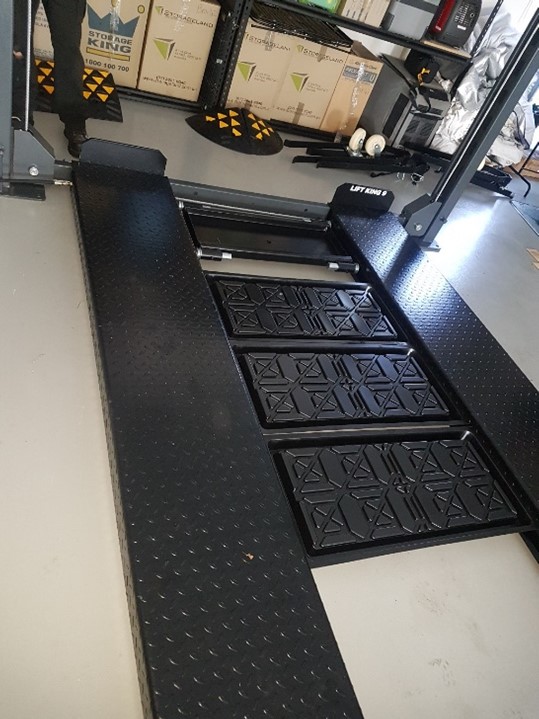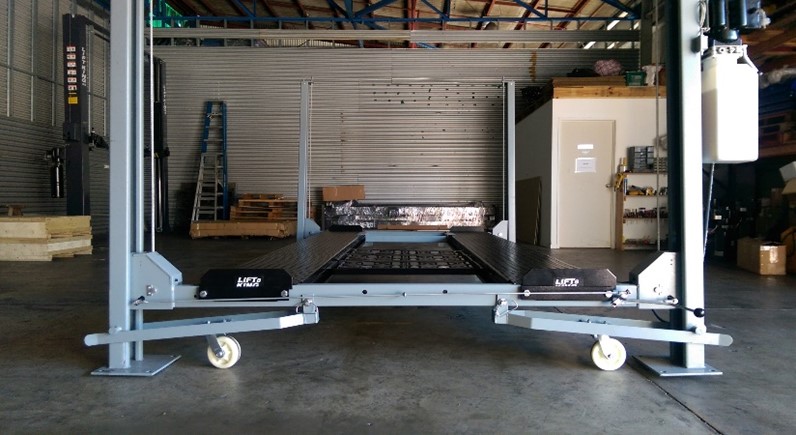 Specifications – SS7000H
Lifting capacity:

4.0T

Maximum lift height under platforms:

2098mm

. On top lock:

2082mm

Platform length:

4200mm

Post height:

2410mm

Width between posts (installation width):

2780mm

Hoist length (installation length) excluding

930mm

long drive on ramps:

4455mm

Hoist length with drive on ramps:

5335mm

Width between platforms (adjustable):

1104/2052mm

Platform Width:

474mm

Drive through width clearance below platform:

2549mm

Drive through width clearance above platform:

2449mm

Lifting Time:

50 seconds