11/4-Post - Lift King Wheel Alignment Hoist 5.0T Commercial Grade Work Shop Hoist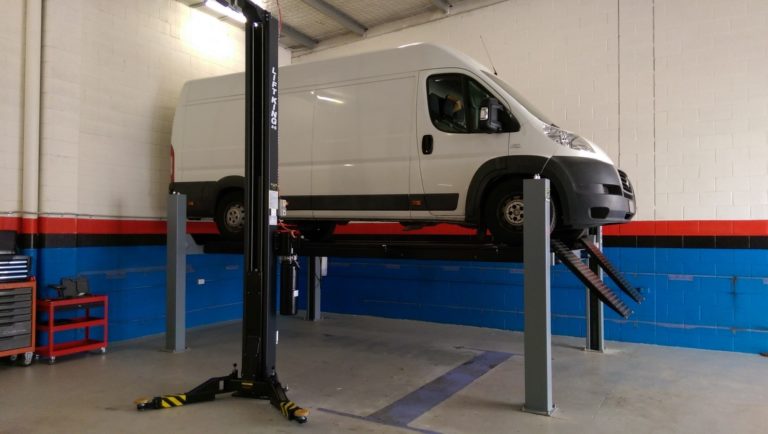 – Wheel Alignment Slip Plates & Turn Tables
– 3.0t Hydraulic Rolling Jacking Beam
– Heavy Duty 5.0t Lift Capacity
– Now Built 300mm Wider To Suit The Latest 3D Wheel Alignment Machines
Overview
Lift King 11/4-P is our heavy duty commercial "wheel alignment" hoist.
Australian Certified with a solidly built 5.0T lift capacity, supplied standard with wheel alignment slip plates, turntables and a 3.0T hydraulic jacking beam it is purpose built for the commercial work shop.
The Lift King 11/4-P can also take our 2.5T rolling manual jacking beam or pneumatic jacking beam as an optional extra so when used in conjunction with its hydraulic jacking beam then all 4 wheels of your vehicle can be lifted off the platforms.
2.5T ROLLING MANUAL JACK – $885.00 incl. GST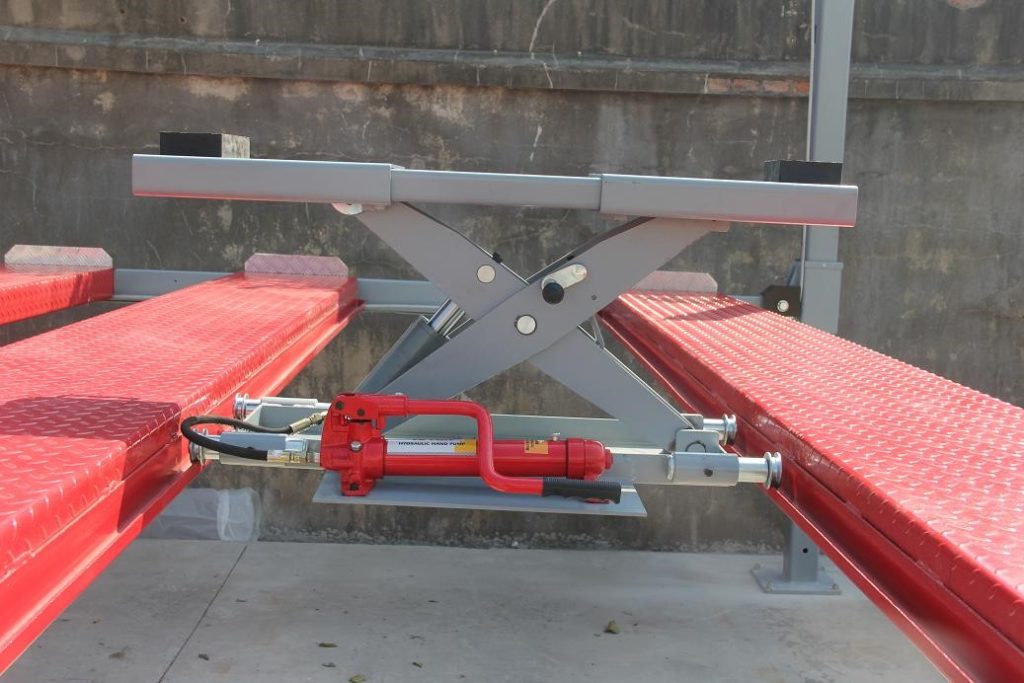 – International CE Certified & Australian Certified for Commercial Work Shops
– 3 x plastic drip trays
– Heavier gauge steel & thicker cables than standard 4-post hoists
– Single heavy duty hydraulic ram safely conacealed under the platform
– Built in anti-burst valve and cable-break secondary safety lock for added security
– Heavy duty safety locks in each post every 150mm
– Single point manual safety lock system – simple and reliable
– Movable slave platform caters for various width vehicles
– 240v single-phase or 415V three-phase option
– Checker plate finish and smart looking powder coated two-tone Gunmetal Grey posts with black platforms.
– Warranty: 5-Year Structural & 1-Year Parts.
2.5T ROLLING AIR JACK – $1050.00 incl. GST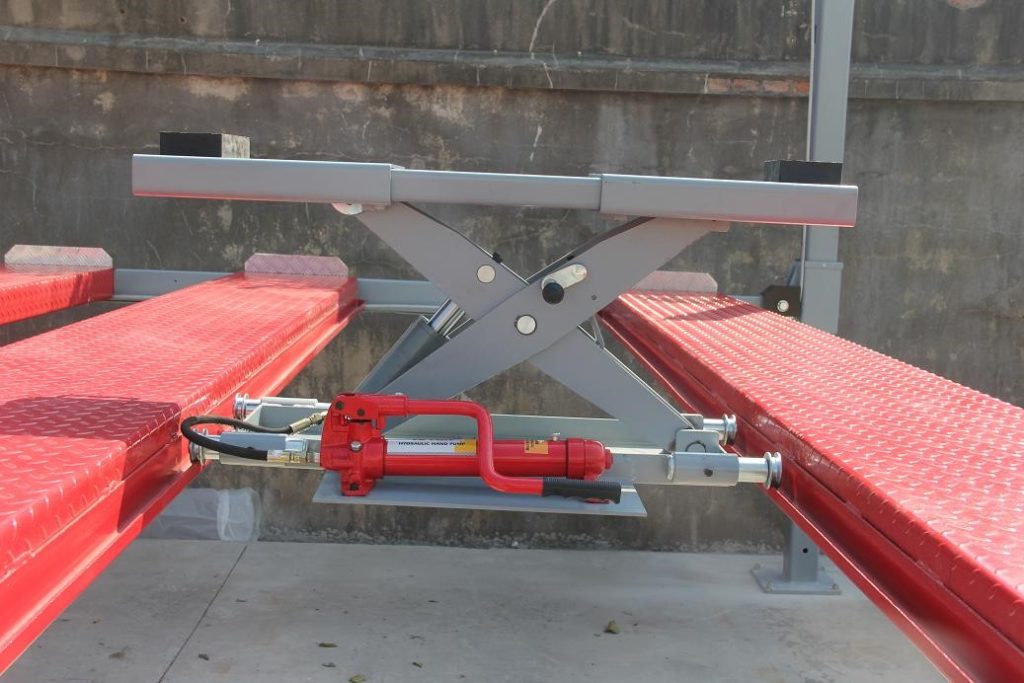 Specifications
– Lifting capacity: 5.0T
– Maximum lift height under platforms / max ground clearance: 1800mm
– Platform length: 4900mm
– Post height: 2204mm
– Width between posts (installation width incl.posts foot flanges): 3470mm
– Outside post to post width: 3342mm
– Hoist length (installation length) excluding drive on ramps: 5192mm
– Hoist length with drive on ramps: 6072mm
– Width between platforms (adjustable): 945mm
– Platform Width: 475mm
– Drive through width clearance below platform: 3038mm
– Drive through width clearance above platform: 3038mm
– Lifting Time: 50 seconds