Clear Floor Hoist 4.0T "Low Height"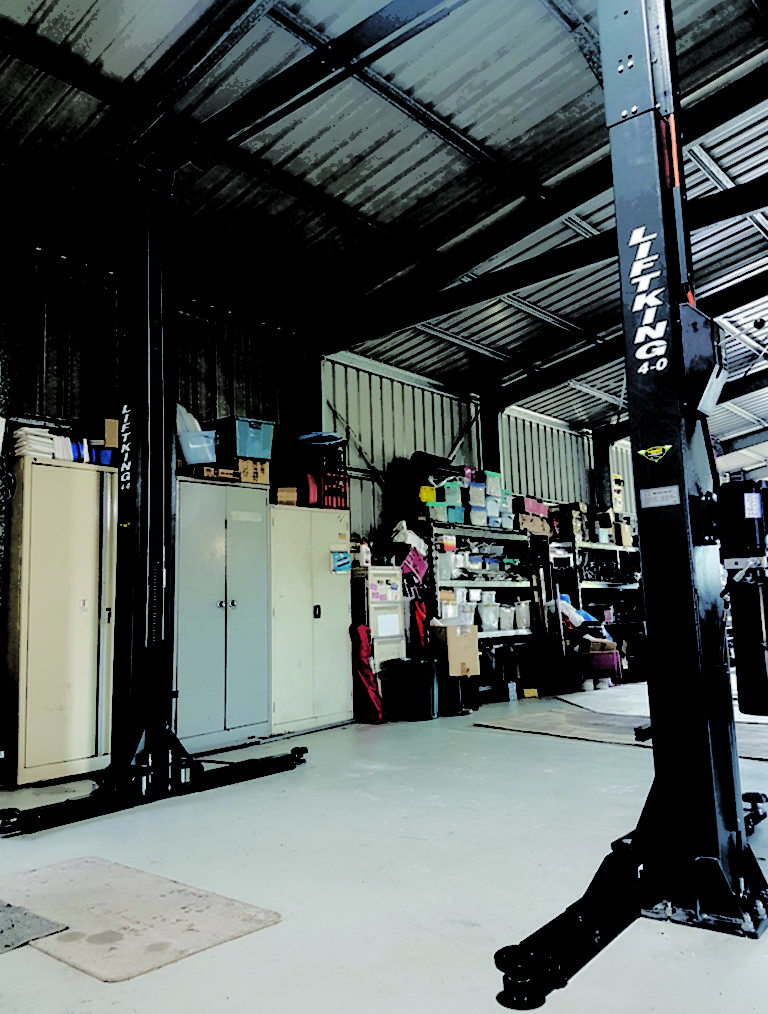 Overview
LIFT KING 4.0T CLEAR FLOOR "LOW PROFILE" HOIST
only 3500mm/3700mm post height Our low-height clear floor hoist has a maximum height of either 3500mm or 3700mm when incorporating the height extension piece. So for those with a lower roof that can't fit the standard taller clear floor hoist in, but still prefer a clear floor hoist over a base on floor hoist, then this is your answer!
Incorporating a low 100mm pad height, high 1900mm lift height, efficient manual single point safety lock release, wide 2600mm drive through, asymmetric 2-stage lift arms and adjustable screw up pads with optional 100mm 4WD adapters make this hoist great value for money.
The Lift King 40A is perfectly suited to the private user with a smaller garage who wants a quality built hoist at a budget price.
Features

– 4.0 tonne lift capacity. Model No: QJ-Y-2-40A
– Extra low post height of 3500mm
– CE Certified
– Symmetric posts, 2-stage asymmetric arms – allows easier entry and exit from the vehicle
– Manual single point safety release locking system – simple but reliable
– Quality hydraulic rams and Italian seals
– Drop-in screw-up adjustable pad assembly
– Dyno bolts included for fixing into the ground
– Optional extra 100mm 4WD extensions available
– 240V single phase or 415V three-phase motor options
– Height limit micro safety switch and height limit safety bar included
– Warranty: *LIFETIME Structural, 1-Year Parts. 3 -Year extended parts warranty available for $195.00
Specifications
– Model number: Qj-y-2-40a
– Lifting capacity: 4.0t
– Lift time: 45 sec
– Post height (adjustable): 3500mm/3700mm
– Hoist width (to outside of foot flange): 3437mm
– Inside of post width clearance: 2900mm
– Drive through clearance: 2600mm
– Height clearanc under top safety limit bar: 3328mm/3528mm
– Lift pad max height at top lock (pad screwed down): 1800mm
– Lift pad max height at top lock (pad screwed up): 1900mm
– Lift pad max height above top lock: 2100mm
– Max head clearance under arms: 1950mm
– Minimum pad height: 100mm
– Shipping weight: 670kg
– Pack dimensions for transport: 2900 x 450 x 1000mm
– Add 100mm to above heights with 4wd adapters inserted