Lift King MB450 Motor Bike Lift (500kg Jacking Beam included)

Manual Hydraulic Model | $595.00 (inc GST)
Pneumatic Model | $625.00 (inc GST)
The Lift King MB450 is a quality built general-purpose motorbike hoist that will easily accommodate most motorbikes on the market with a 1000lb capacity
With your choice of either manual hydraulic foot pump or pneumatic models, its standard features include an extendable front wheel chock, a removable rear panel for back wheel work, several tie down loops for stabilizing your bike on the hoist and castor wheels for portability.
The MB450's also come standard with a 500kg jacking beam to get your bike completely off the platform for all-round service work.
A striking 2-tone grey and black gloss powder coated finish with a diamond plate non-slip design and a big 2000mm platform length makes this bike hoist the perfect piece of equipment for service, maintenance, cleaning or bike shows and display.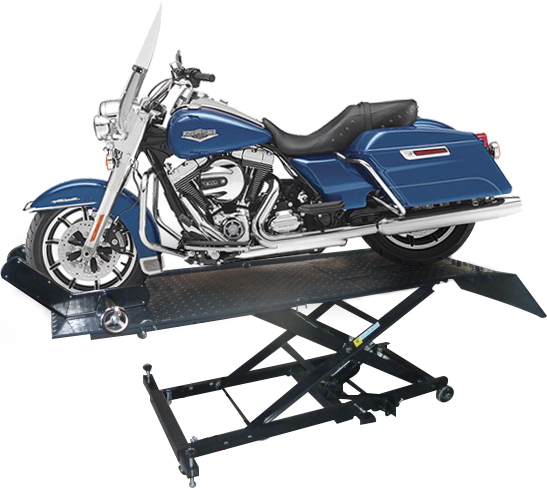 - Manual hydraulic foot pump or pneumatic option (extra)
- 500kg jacking beam as standard equipment
- Fully adjustable width front wheel chock to 180mm
- Removable rear panel for back tyre work
- Skid proof diamond plate platform
- Tie down loops for stability
- Castor wheels for portability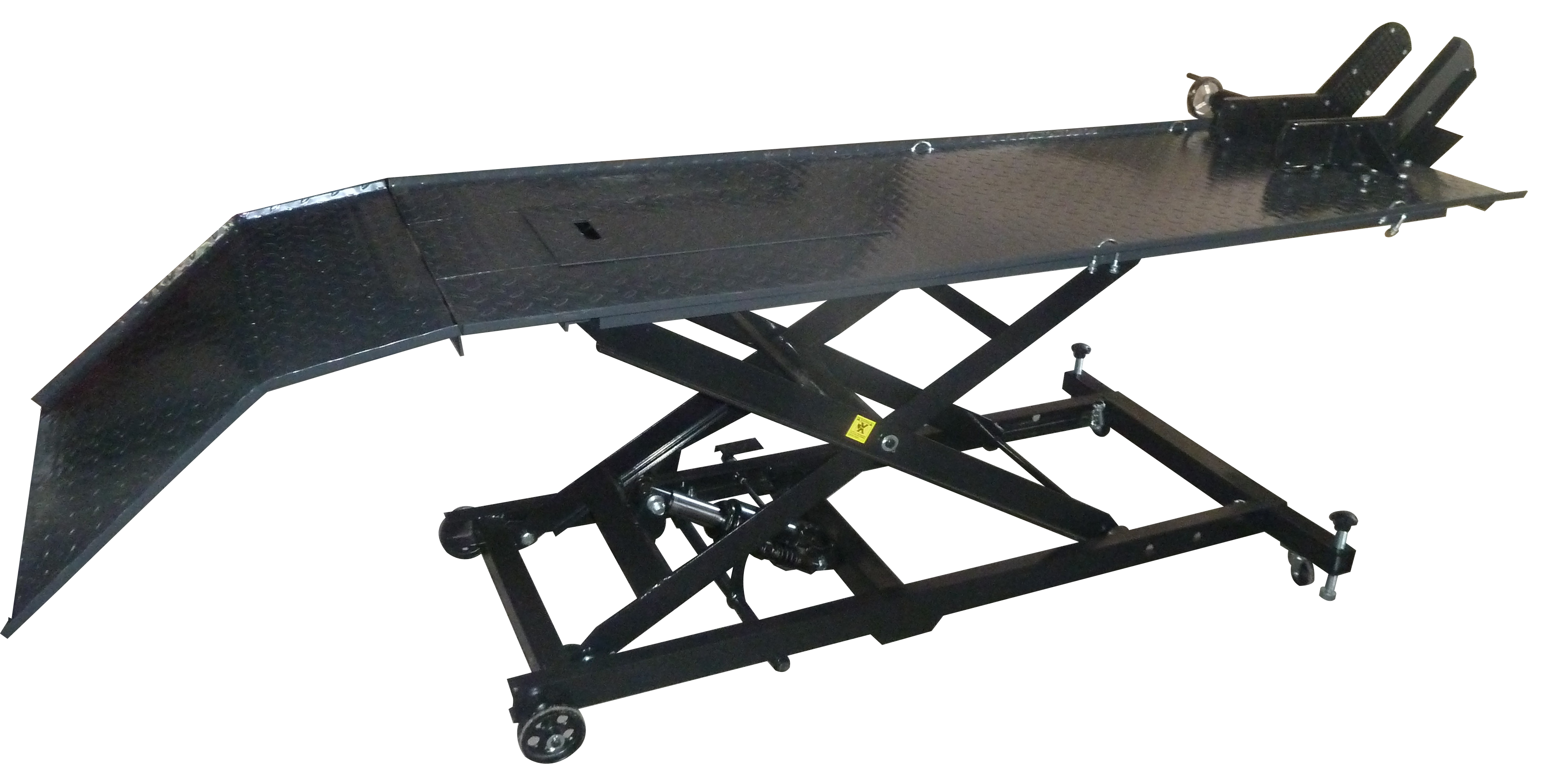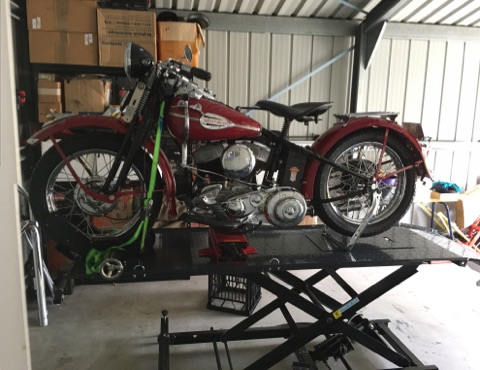 - Lifting capacity: 453kg /1000lb
- Lifting height: 780mm
- Minimum height: 195mm
- Platform length: 2000mm
- Platform width: 660mm
- Ramp length: 690mm
- Packing size: 1910 x 800 x 240mm
- Gross weight: 150kg
- Warranty: 1-year