Lift King LK-08F High Rise Scissor Lift - Flush Mount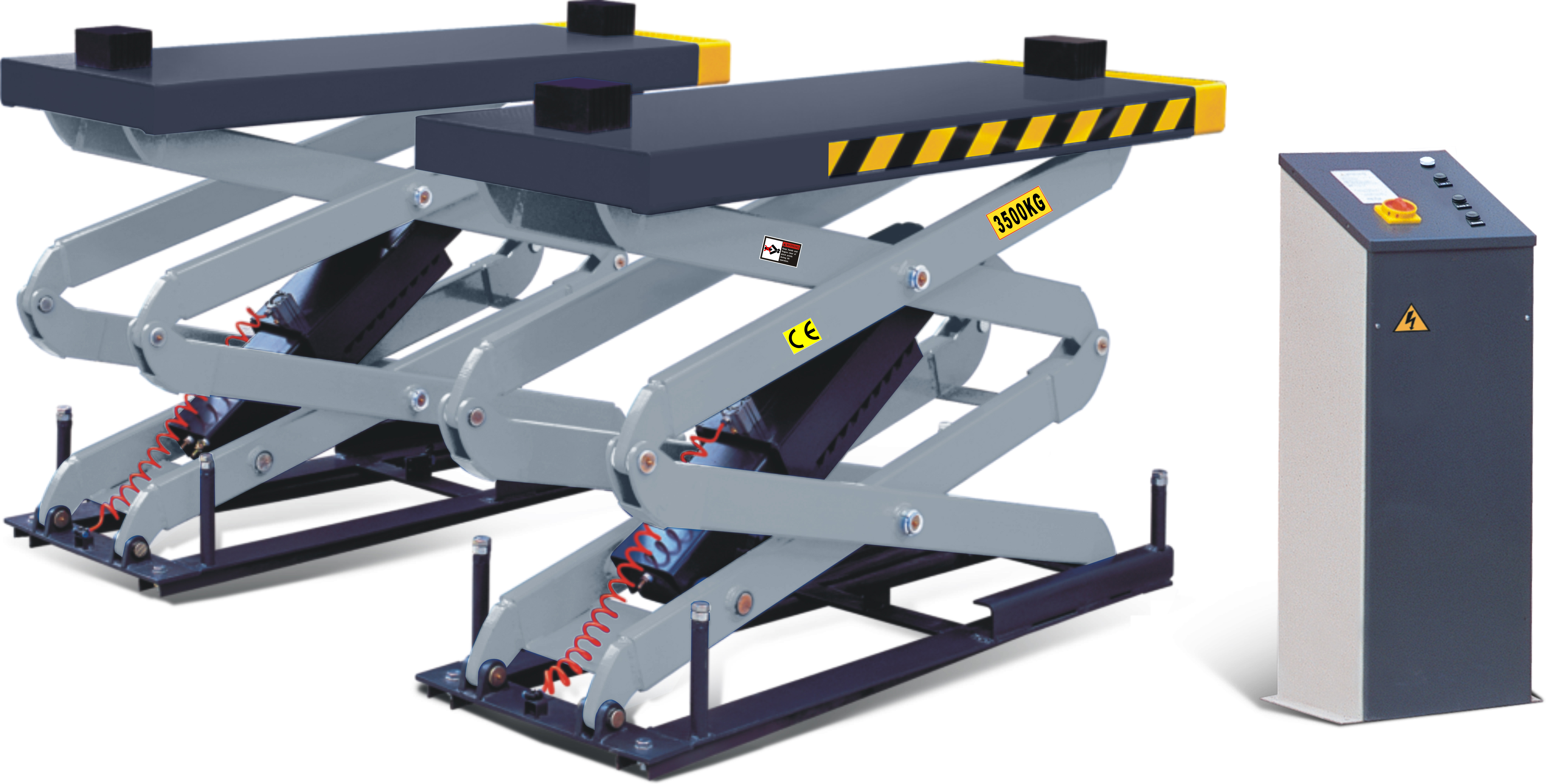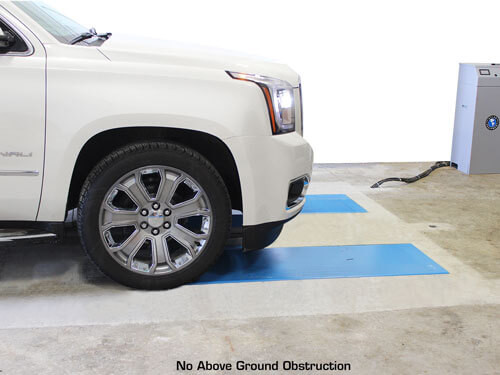 Lift King LK-08F is a full rise scissor lift that offers clear unobstructed drive through and high lift capacity:
- 3500kg lift capacity
- Full 2230mm lift height
- In ground pit design gives a flush mount appearance with
NO ABOVE GROUND OBSTRUCTION!

Both the commercial work shop and home garage will find the Lift King LK-08F the perfect tool for general auto service and tyre work as it gives uninterrupted access to all parts of the vehicle at a comfortable full standing working height.
The LK-08F has been constructed to a very high standard using superior mechanical and electrical components. It has passed strict EC type examinations and Australian Certification, so it's built tough to last!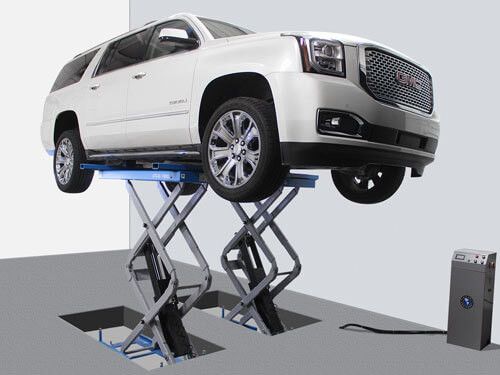 - International CE and Australian Certified for Work Cover
- In ground flush mount design for unobstructed drive through
- Air actuated safety locks
- Automatic safety device. The safety release is operated by air cylinders
- Heavy duty dual hydraulic cylinders to each platform ensures perfectly synchronized lifting between ramps
- Hydraulic cylinders are covered for protection
- Electro-hydraulic power system with either 240V single-phase or 415V three- phase power box.
- High 2230mm max lift height
- Full set of rubber lift pads included
- Non-slip checker plate finish
- Lubricating bushes and nipples
- Warranty: 5-Year Structural & 1-Year Parts
- Platforms are designed to be extended to be suitable for a variety of vehicles.
- Scissors lift frame is constructed using heavy duty tubing to assure the runways remain level during operation.
- Overhead safety shut-off device included.
- Incorporated safety stop device at the height of 300mm. Both control buttons require pressing to then continue lowering the lift from 300mm to ground level with an audible alarm for safety.
- Hydraulic equalization, no torsion bar needed.
- Lifting capacity: 3.5T
- Lift height: 2230mm
- Minimum height: flush to the ground
- Platform length: 1550mm
- Platform length with drive-on ramps extended: 1750mm
- Total width: 1900mm
- Width between inside of platforms: 800mm
- Platform width: 550mm
- Lifting time: 51 seconds
- Power Supply: 3HP 240V/415V
- Overall Weight : 819kg