Lift King KC-LX035 High-Rise Scissor Lift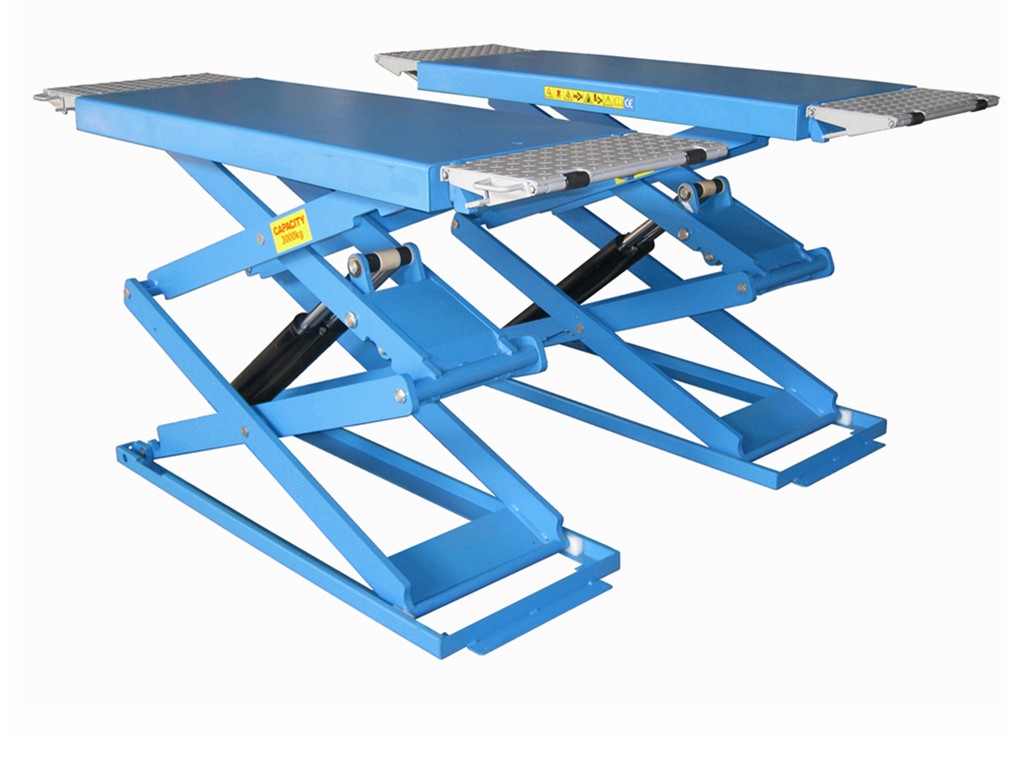 Lift King KC-LX035 is a full rise scissor lift with a low profile and high lift capacity.
- 3200kg lift capacity
- Full 1830mm lift height
- Low 115mm minimum height clearance
Both the commercial work shop and home garage will find the Lift King KC-LX035 the perfect tool for general auto service and tyre work as it gives uninterrupted access to all parts of the vehicle at a comfortable full standing working height.
The KC-LX035 has been constructed to a very high standard using superior mechanical and electrical components. It has passed strict EC type examinations and Australian Certification, so it's built tough to last!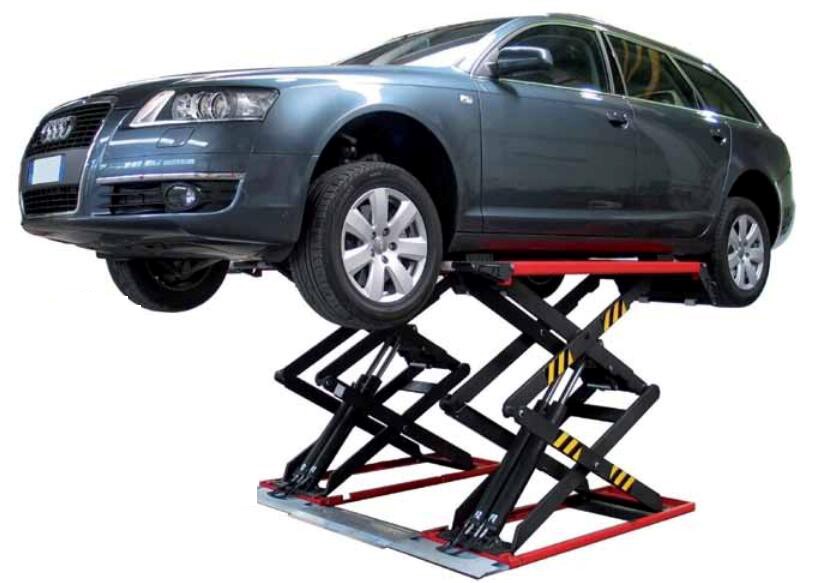 - International CE Certified
- Surface mounted design for easy drive on entry
- Mechanical safety locks automatically engage when lifting
- Pneumatic safety lock release system lowers noise levels during operation
- Heavy duty dual hydraulic cylinder structure ensures the minimum height is only 110mm and allows for perfectly synchronized lifting between platforms
- Electro-hydraulic power system with either 240V single-phase or 415V three- phase power box.
- Extendable drive-on platforms can be fixed flat to platforms for longer wheel base vehicles
- Non-slip checker plate finish
- Lubricating bushes and nipples
- Warranty: 5-Year Structural & 1-Year Parts.
- Lifting capacity:  3.2T
- Lift height: 1830mm
- Minimum height: 115mm
- Platform length: 1450mm
- Platform length with drive-on ramps extended: 1990mm
- Total width: 2120mm
- Width between inside of platforms: 800mm
- Platform width: 660mm
- Lifting time: 45 seconds
- Power Supply: 240V/415V
- Air supply: 6-8kg/cm cubic